Programs, Products & Seminars: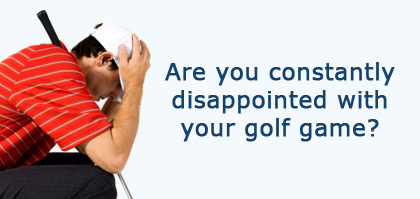 Learn how to "Play In the Zone With Joan." Learn how to play at your peak performance level and enhance your life. Informative, enlightening and entertaining programs are available for professionals, amateurs, junior and recreational golfers. All programs are customized to meet the individual needs of the client. Individualized tapes and CDs are tailored to substantially improve your golf game Group Workshops:
Arranged through resorts, country clubs, college teams, high schools, junior golf camps, businesses, or other interested groups. [more] Individual Consultations:
Sessions can be arranged on or off the golf course. Individual consultations with Joan are available in person or by phone. Hypnosis sessions are available individually in person. [more] Lecture Presentation:
PMI's 4-Cs Program to improve Control, Confidence, Consistency, & Concentration plus the key principles of peak performance are introduced to groups indoors, on the practice range, or on the golf course. [more] Hypnosis Sessions:
Specializing in eliminating mental blocks for increased performance, pre-tournament sessions for a winning performance, Q-School preparation, and sessions to pass LPGA , PGA & PAT certification tests. [more] Personal Mental Coaching by Telephone:
Joan's primary goal as a mental golf coach is to teach you how to become your own mind coach on the golf course. [more] Compact Discs:
Relax and listen to 30-minute CDs to comfortably reinforce new positive mental golf training in the privacy of your home. [more] Gift Certificates
Give a gift certificate for a personal consultation or hypnosis session. [more] Guidebook for Developing a Complete Mental Golf Game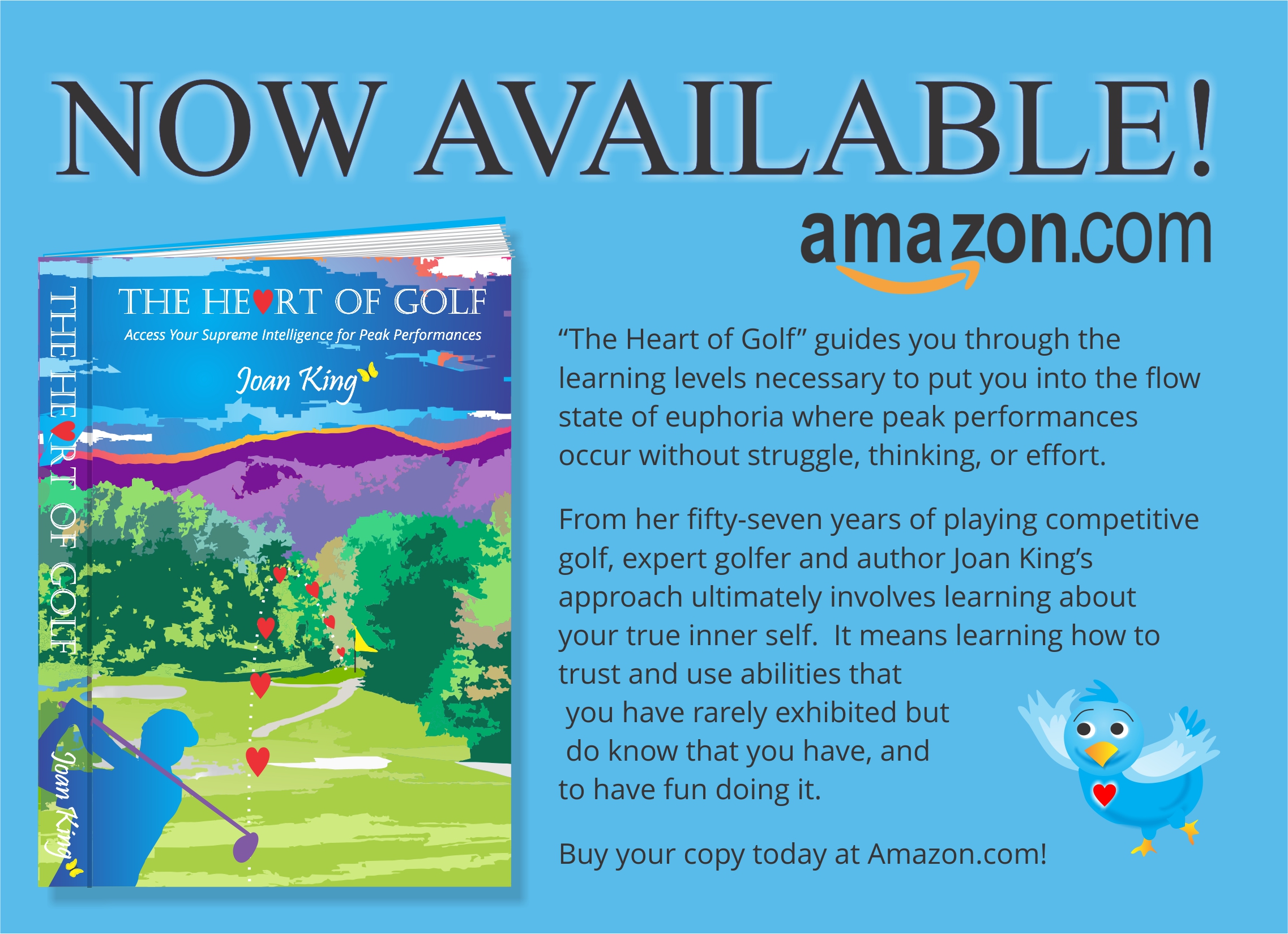 "THE HEART OF GOLF, Access Your Supreme Intelligence for Peak Performances" explores and explains negative emotions such as fear and performance anxiety, the four Cs of mind blockage, the four progressive stages of learning the supreme intelligence of the heart, and the way to access the zone in competition. It is a player's guide for developing your true inner self by returning to the joy and love ofself instead of seeking praise and rewards from the outside world. "THE HEART OF GOLF" guide book for transforming your life and golf game is available now on Amazon and Kindle
Order Here
All royalties will be donated to Junior Golf!


" Joan's sessions showed me how to "play" the game of golf and deal with my emotions more effectively. The "Self-Hypnosis for Playing in the Zone" tape has been very beneficial. I can access an area in my mind that I can go to whenever there are stresses in golf or in my life. " -Suzi Caprise, Professional Golfer

" You restored my confidence and faith in my golf swing so that I can now swing without thinking. All areas of my mental game are improving. " -Joseph R. Zibelli, Country Club Golfer

" I am absolutely satisfied with the personal golf CD that you made for me. I feel at peace with my game and myself. I smile with my shots now. I am having more fun and my swing feels natural. It feels great to swing fully. " - Dee Decker, Amateur Tournament Player

" I listen to all your tapes and feel I have a better game plan going into each round, and can bounce back sooner during the round. My scoring average per round lowered 2-3 shots. My game is much more consistent. " - Jeff Otto, Golf Teaching Professional
Positive Mental Imagery
128 Forest View Drive
Flat Rock, NC 28731
Email:
pmi4@bellsouth.net